Founded by David Kulka, Studio Electronics in Burbank, California has served the pro audio industry since 1981. We operate one of the best equipped service shops in North America and are an authorized service center for several manufacturers. We specialize in vintage (1940-1990) audio gear and offer expert, highly knowledgeable service on many famous brands including AMS, dbx, Collins, EMT, Eventide, Gates, Marshall Electronic, Neve, Pultec, RCA, Telefunken, UA, UREI, and Ursa Major.
Studio Electronics is recognized as a leading resource in the recording industry. Our clients include well-known studios like Sony, Curb Music, A&M, Electric Lady, Fantasy, Sunset Sound, and Disney, along with scores of famous artists, producers, and engineers. Though have many L.A. area clients, most of our repair customers are out of town and overseas. (In years past we did lots of service calls and hundreds of studio installations but now all work is in house.)
Besides servicing rack equipment, we also build custom gear, racks, power supplies, and cables.
Our web store carries a huge selection of refurbished vintage gear, power supplies, audio cables, racks, capacitors, hard to find semiconductors, and other specialty parts.
You can email us for a faster reply or call us at 818-843-7981. We can be reached from 6 AM to 2 PM Monday through Wednesday, and Friday.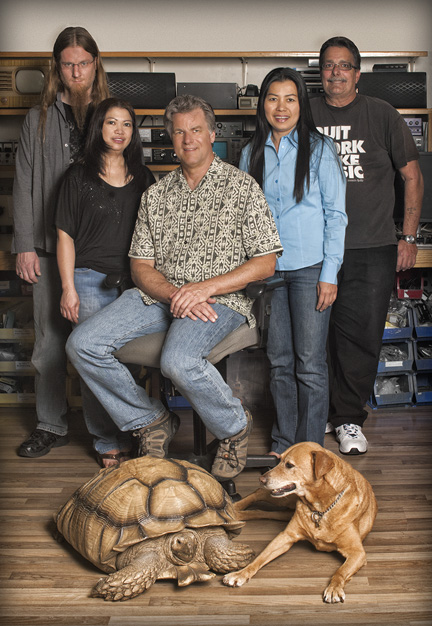 Humans: John Dziok, Customer Service; Tess Stein, Technician; David Kulka, Founder/Technician; Cholada Treepunprasert, Manager; Cary Altschuler, Technician.
Quadrupeds: Rocky the tortoise (cartage) and Waffle (reception). Yes, Rocky really is that big!